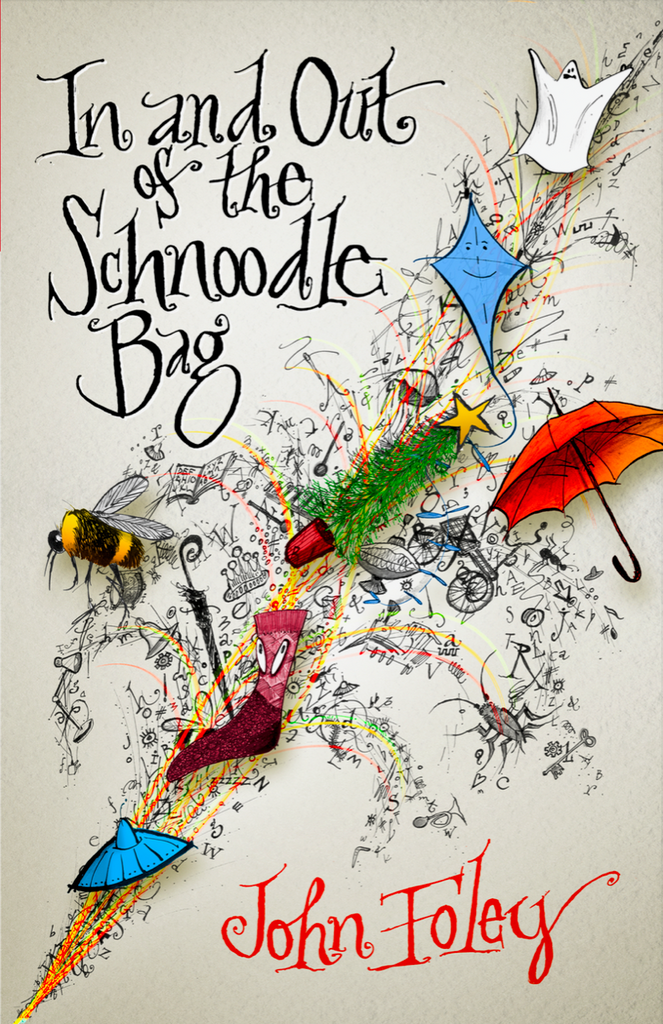 In and Out of the Schnoodle Bag - John Foley
Sale price
$6.00
Regular price
$9.00
Perfect as a stocking filler for ages 10 to 110.
'This is my schnoodle bag,' said Aziz. 'Keep it with you and you'll never want for stories.'

 – and I never have, as you'll discover in this collection of 16 of them in which anyone and anything can have a voice: from a social-climbing sock and a shadow thief to a lovesick umbrella and a gold-lusting king. As for what happens in their stories and in the other dozen you'll be surprised. I know I was.
From John Foley, long-standing supporter of Hospice UK. John is an actor, writer, puzzle setter and Audie-nominated audiobook producer. He has more than 30 years of stage work in the UK, US and elsewhere, and has 
scripted and voiced over 600 programmes for BBC English/World Service.
All proceeds of this book go to Hospice UK, the national charity working for those experiencing dying, death and bereavement. Paperback copy, 164 pages. 13.97 x 1.07 x 21.59 cm.
Use code BOOK at checkout for free shipping.
---
What about these?